University prepares to host prestigious TUCO Conference
More than 400 delegates will arrive on campus next week as the University of Hull prepares to host the TUCO Annual Conference.
TUCO is the leading professional body for in-house caterers operating in the higher and further education sector and we are very much looking forward to welcoming colleagues from across the UK to our campus.
The conference will run from 23 to 25 July and keynote speakers will include Alan Johnson MP. As well as an interesting programme of presentations and workshops, delegates will be invited to take part in campus tours and experiences including wine tasting and visits to local food manufacturers.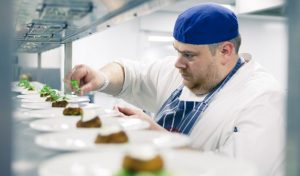 The conference will utilise a number of our venues including Canham Turner and The Courtyard. A drinks reception and gala dinner will mark the end of the conference when guests will be served a delicious three course dinner in a striking marquee in our grounds.
More information and a full programme can be found on the TUCO website.